For clean, healthy, great tasting water right in the comfort of your home. Gone will be the times of buying bottled water. Save your money and energy.
With the CESP Africa multi-stage under-sink reverse osmosis (R.O.) water filtration system you are guaranteed clean safe drinking water. Our Water Quality Association (WQA) certified system removes up to 99% of contaminants from your water.
Contaminants in your water might be;
Bacteria
Sand and silt
Viruses
Arsenic
Fluoride
Chlorine
Lead
Other Excess dissolved salts and heavy metals.
Water from our system is ideal for;
Drinking
Making tea or coffee
Cooking
Making ice
Washing vegetables
Brushing teeth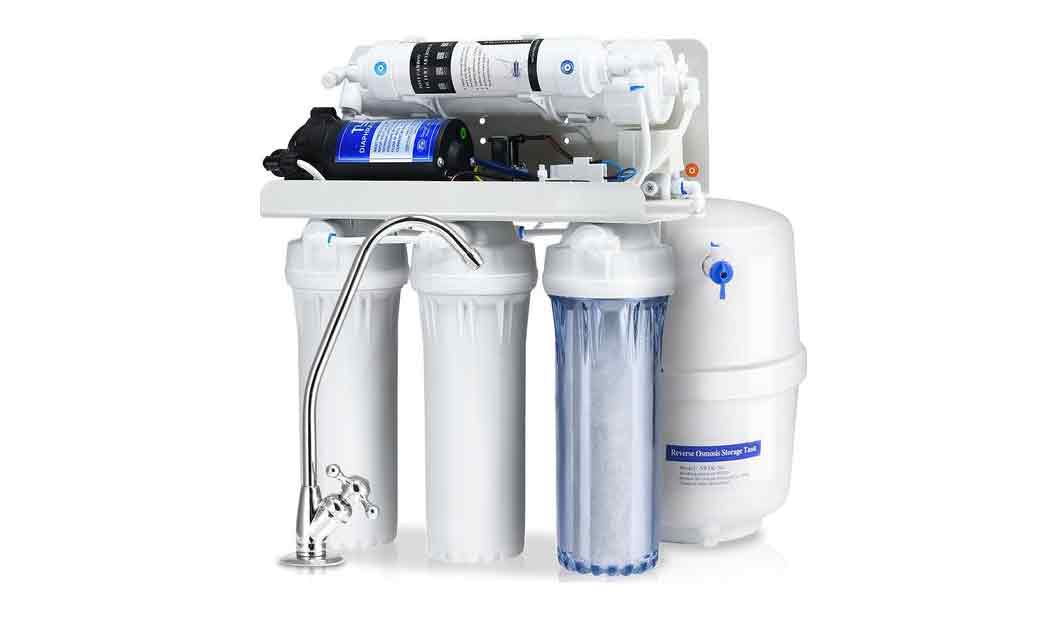 Model NO.
RO-075-0003
Operating Principle
RO
Water Purification Efficacy
Ready to drink
Descaling Function
Descaling Function
Voltage

Power rating

AC 220V 50HZ

28.8W

Certification
Water Quality Association (WQA), CE, RoHS, ISO9001:2008, ISO14001:2004,
Water Temperature
Room Temperature
Pipe Design Rate
Self-Cleaning
Our compact system fits right under your sink and connects to your existing water system. It purifies your tap water and server purified water from its own dedicated tap.
Our system comes with a 1-year warranty and guarantee of quality.
Stages
1st stage – Sediment filtration through a 5-micron PP filter. This gets rid of the larger particles suspended in the water. Such as sand, silt, rust etc.
2nd stage – Granular activated carbon filter to remove bad odor and taste. Chlorine, pesticides and other corrosive chemicals are filtered out.
3rd stage – CTO filter. This filter further removes bad odors and flavors from the water. This filter has pores with a diameter of 0.5 microns so most suspended particles will be removed at this point.
4th stage – Reverse osmosis. This stage ensures the purity of the water produced by our system. All suspended material, dissolved minerals, bacteria and viruses are caught at this filter.
5th stage – Post activated carbon. The clean water is passed through a final filter to remove any bad taste and odor. It is also passed over natural stone to give the clean water a pleasant taste.
FAQ's